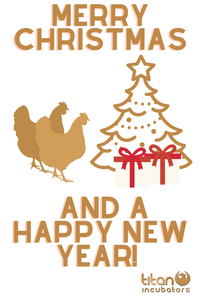 Holidays are coming!
Wishing you all a Merry Christmas and Happy New Year from everyone here at Team Titan!
Just a reminder that our main office will be closed from December 22nd - January 3rd so do be sure to get your orders in before then!
We will be reopening January 4th. 


We won't be receiving any calls during this time, but we will do our best to ship your orders and respond to emails as quickly as possible.
---